Has your property's damp issue caused wood rot?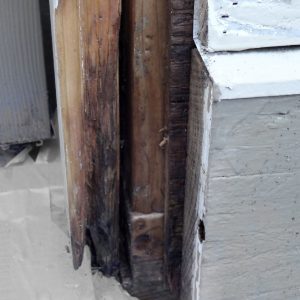 Wet rot and dry rot is a symptom of timber in constant contact with water. If left untreated it can spread through your property and encourage the growth of various fungi, with possible effects on health.
You should look out for the following signs of wood rot or decay inside your property:
Soft, brittle or rotten wood around windows/doors
Discolouration to wooden areas
Cracks in painted wooden surface
Shrinking and cracking of wooden surfaces
Timber distortion or movement
Obvious smell of damp or mould
Wood rot may be caused by:
Does your timber have woodworm holes?
Woodworm is caused by the larval stage of wood boring beetles that eat their way into untreated timber. These woodworm larva will then mature into adults, producing more young to repeat the cycle.
The holes from woodworm are easy to recognise, usually around 1mm to 2mm in width and generally occur in wood that is already affected by damp or rot. Keep a look out for:
Small beetles around your home, usually in summer
White woodworm larvae present on wooden surfaces
Crumbly timber on windowsill edges
Multiple holes visible in woodwork
Powdery dust (faeces) present on woodwork
If left untreated, woodworm will cause enough damage to make timber unusable, whilst also spreading to other areas of your property.
How is woodworm treated?
London Damp Proofing will first visit your property and thoroughly inspect the woodwork. Once we've evaluated the cause(s) of the infestation, we can give you a quote for the best treatment options.
Treatment will vary depending on the areas affected, the type of beetle and the root cause.
Damp treatment is often the first step, due to woodworm thriving in damp timber. The insects themselves can be killed with specialist fluids or gels that target wood-boring insects.
More often than not, woodworm treatment involves a few different stages, tackling the cause AND the symptoms.
Reliable Guarantee
Rapid Diagnosis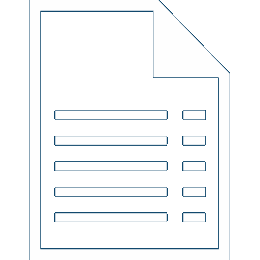 Onsite Estimates
Transparent Pricing
Trusted Provider
Call London Damp Proofing for help with timber problems
Our experienced timber treatment team can investigate and treat your wood rot and woodworm issues quickly and effectively.
We have many years experience in the preservation of timber in properties, so our friendly, approachable London experts are in a great position to help.
Just fill in our site visit form below and arrange a free visit or give us a call on 020 7593 8030.
Request a FREE home visit & survey